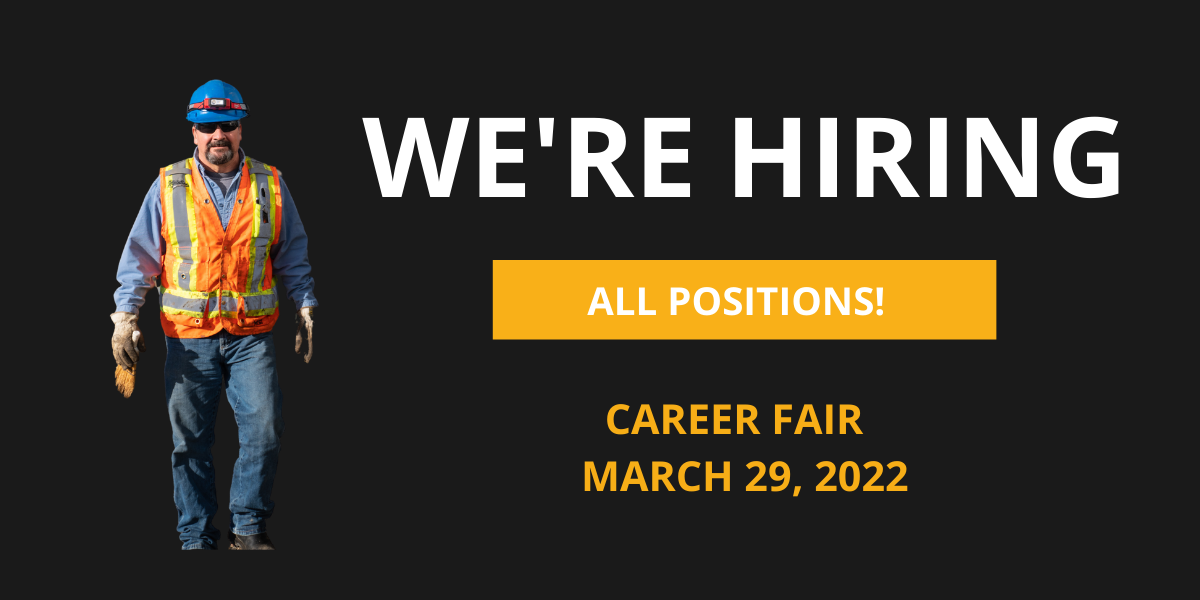 We are Hiring!
Mainline Construction is excited to announce that our annual hiring season is starting. With construction season just around the corner, we are looking for talented, hard-working people that will bring diversified skills and abilities to our team.
Our Human Resources and management team will be on-site at the Pomeroy Hotel & Conference Centre located at 11633 110 Street in Grande Prairie from 11am – 7pm on Tuesday, March 29th. Bring your resume and a friend or two! We will be conducting on-the-spot interviews and are hiring for all positions.
If you're looking for a new career that offers growth, challenges and a full fleet of modern equipment; or if you're wanting to change your work environment to one that is family-oriented, supportive, and friendly – this is your chance!
Come see us on Tuesday, March 28th to meet with our team one-on-one to see how we can help you build a career in a fast-growing company with full benefits, competitive wages, and access to some of the most diversified contracts in northern Alberta.