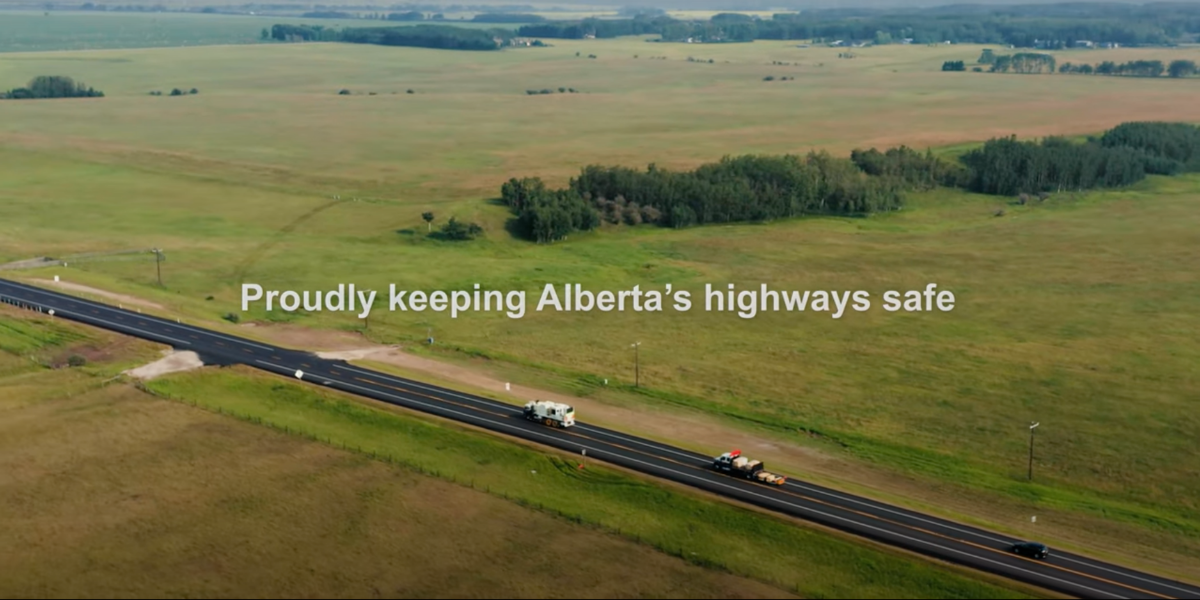 Volker Stevin Highways is proud to publish this video showcasing our employees, the work we do, and the care that goes into your Alberta roads. As a family-oriented company, we understand the importance of safety first. We are perpetually concerned for the safety of our crews as they work around-the-clock to ensure that Alberta's highways and bridges are clear, and dependable.
We are also extremely aware that the work we do affects thousands of highway travellers every day. We know that our work plays an integral role in getting you and your families home safely, and we take that responsibility with pride and gratitude – our families rely on us too.
As you travel Alberta's highways and see our crews hard at work, please keep an eye out for them. They may be clearing snow, installing new signage, repairing roads, or securing a stretch of highway to accommodate emergency vehicles. Everything we do is strategically organized to create the least interference with traffic, and is also being done for the good of the community. The highways we build, the vegetation we clear, the lines we paint, and the snow we plow all play a major role in Alberta's safe and efficient infrastructure.
With over 350 crew members working throughout Alberta, Volker Stevin Highways maintains and manages approximately 30% of Alberta's highways. That's a lot of blue and white trucks! We do it with pride, we do it with love, and we do it skillfully so that you can get where you need to go.
We are Volker Stevin Highways, and our people and this community are what bring us together.
Look out for us, as we look out for you.